Airbnb Clone Script - Star Your Online Rental Booking Business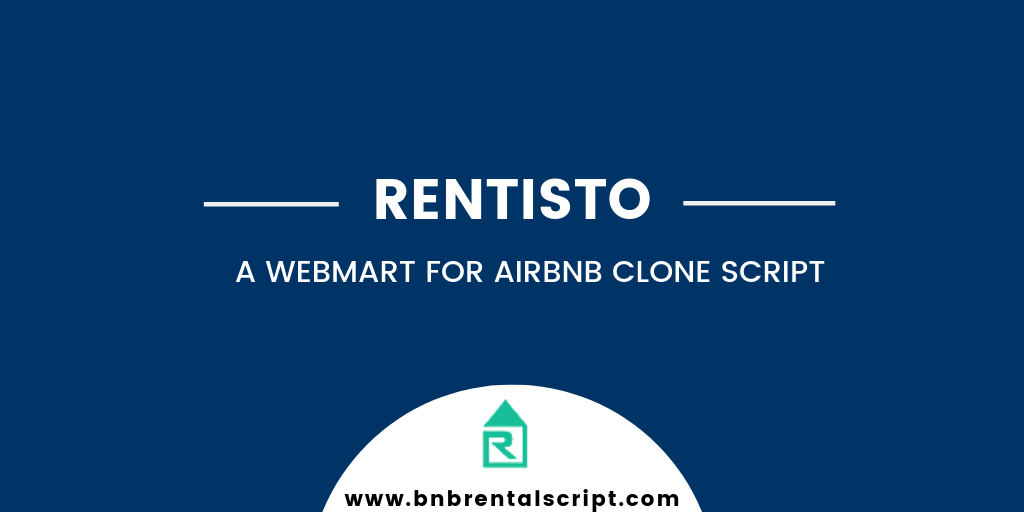 Airbnb is an online market platform between hoster and guest(traveler). By using this platform, hoster can space their product or other properties to earn more profit from it.
And also, guest can search their space and requirements on the airbnb website.
Airbnb is the most popular accommodation marketplace where it is access to 7+ million unique places and 110,000 + cities and 193 countries.
If you're an ardent traveler? And you are not heard about Airbnb. Then you are missing some features and best accommodation sites. Airbnb is the best place where it is a financial benefit, and you can save money for your next trip or earn profit by simply renting your own property.
To buy Airbnb clone script/software.
Let's take a look about Airbnb, how it works, features, an advantage of Airbnb, and how you can start a business in Airbnb? and how you can save money while you are making a trip.
Let's go..!!
What is Airbnb?
Though there might more travel websites Airbnb occupies a unique place for lodging. It is the part of "sharing economy" when you are a traveler or you are finding a place for a month then Airbnb offers you a part of space or home instead of a hotel.
Also, if you have an extra space or entire home that you're not using, you can rent through Airbnb to earn more profit from your guest.
Airbnb business model :
Normally, it involves 3 types of users, guest, hoster, and admin. Airbnb earns a commission whenever guest pay fee to host. Airbnb obtain income from these resources,
Commission from a host (ie owner)
Charge from the guest when the booking is confirmed.
How do Airbnb works :
We know that Airbnb is an online marketplace where people rent out their properties or space to guest/customer
Airbnb takes 4% when every booking is confirmed from guest and Airbnb takes 6% to 12 % from guest.
What about other benefits:
There is also a benefit apart from financial. Many guests prefer to live in a local restaurant that they really want to stay and where the host has a different experience by meeting different peoples/ guest and showing their offer for every reservation.
Here are tricks to save money on Airbnb:
Now, let's move to tricks to save money on Airbnb. Of course, you can look into strategies listed below and also you can choose the best one.
Get a discount
Book as soon as possible
Note some flexible trip dates
Use all features which admin offers you
Take a look at all cost
Make a connection with friends ( that might increase your revenue )
Stay longer with the same loop
Rentisto core features of Airbnb clone scripts :
Search filter custom:
Guest can search according to their needs and wants for their trip like location, date, time that filters the particular result.
Reservation model for the guest:
guest can book their requirements and reservation and also they have the rights to view the receipt, messages, updates, requests for reservation and cancellation of a reservation .
Manage reservation :
Guest can manage their reservation like add, remove, delete and cancel their bookings from any part of the location .
Host reservation model:
In host reservation option, a host can accept or decline the guest request and host have the rights to message guest about the booking and cancellation process from the listing and also host can share the updates which guest need to know.
Viewing transaction :
Host have rights to track the complete source of reservation and also future reservation for the proof of reservation.
Messaging process :
Message process helps the customers to communicate with each other to know more about the reservation and also can track the location of guest for further details.
Social media connection :
While the guest signs up, they can also sign up through facebook and google. This is brought out because they can save time from logging for new users.
Verification :
For further details, guest and host can verify their email and social media accounts. While logging into a website as a new user they can send verification code or link to the corresponding accounts.
Reservation management:
Admin can take over all action between host and guest by implementing some action in settings of websites.
Refund scheme:
Once the cancellation process is taken over, the admin can refund the payments to the responsible guest.
Cancellation facilities:
There is a huge advantage, guest can cancel their reservation at any level and time.
Advantage of Airbnb clone :
Exclusive selection:
Airbnb host can list different types of properties, like apartments, single room, entire home, and boathouse on the Airbnb web portal.
Free listing:
A host can list their properties without paying any fees for websites. Listing includes titles, description, a caption with photo and user profile want to be potential which guest can get to know about host a little bit.
Price model :
When we come to the price model, the host has to decide the price for per night, day, week and month
Ease of searching:
A database can access by a guest. Not only search for a location, date but also the guest can search apart from a location like a price, model, collection and languages of a host.
Security:
As a protection for the user, admin allows guest payments for 24/7 after the guest login in before annulling the funds for a host.
How to start a business like Airbnb :
When you have an idea to start a business like Airbnb is a wise idea. Because Airbnb has huge scope in the present and future too. By knowing the benefits of Airbnb, many young and experienced entrepreneur and start-up companies are planned to start a business like Airbnb.
Rentisto offers you a clone script of Airbnb. They give you a customized and advanced version of Airbnb for your successful business model with customer expectations.
Therefore, Every new day is a gift. So start your Airbnb business today and obtain more profit in the market.
Hire us for Airbnb clone script/software
Please try our free demo by clicking here
WhatsApp: +91 6384088485
Live Skype:e8afcd278b5e1511
Email: [email protected]
Cheers..!
Live Demo
Copyright © 2021 Rentisto | All Rights Reserved