How Do I Start an Online Rental Business?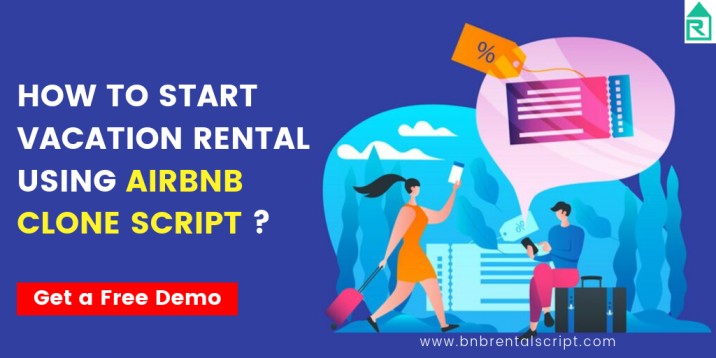 You can start an online rental business. If you wanna obtain successful business in the online rental business, then you would need a perfect Airbnb clone script based on your requirement. There is various Airbnb clone script available in the market but finding the best one is difficult. Airbnb clone script is the best online rental scripts developed by Rentisto using laravel framework script and also with mobile apps.
Here are major unique features of Airbnb clone script in Rentisto :
SEO friendly

Settings facilities

Multi-languages

Currency and user management

Uncountable hosts and guests

Enormous property listing

Tracking management for commission

User reviews (rooms and experiences )

Advanced filter option

Laravel framework

Messaging and calling features
In our generation, the impact of innovation is created to the next level. They create unique ideas, which forms esteem power to world users. These kinds of innovation lead to a successful outcome of a future generation. In that way, Airbnb is one of the unique features in the market.
What is Airbnb?
Airbnb is a website , where you can book accommodation in various locations in the world. But they are having a unique twist among users.
"Airbnb was born out of necessity. our rent went up . it was born out of a problem "
- Joe Gebbia
By using this Airbnb website, user can rent their free space to the needed person on website and also gain some profit from rental days. This type of features are welcomed by users to book more in their websites compare to others booking websites and Airbnb made history in the online market.
If it is possible to make history again? yes, possible. You can also make these kinda features to your customers by using the Airbnb clone script.
Here let's see about the user needs in booking system, growing demand of Airbnb business, other successful vacation websites, development of vacation rental business in market
Examine the needs of host and guest :
While starting the vacation rental business, make time to analyze the strategies to implement in your business. In that way, you need to understand the host and guest demands on websites. If you have done so, the traveler (guest ) may reduce the stress level to enjoy the vacations to the core.
In order to start a vacation website, provide hygienic and neat accommodations for your customers. Because most of the customers expect this from their host. they want to separate safely places to stay for a specific period of time.
On the other hand, hoster( owner ) also allow the trustworthy and well-disciplined guest (traveler) to book their rooms. this is can be analyzed by the profile of travelers. Therefore if you have the interest to start a business with Airbnb clone script, then make these features and needs to make your business efficiently.
Growing demands for Airbnb clone websites :
In recent times, booking rental business reached millions of peoples around 200 countries within 5 years. More than 9 million users are searching for a rental booking system like Airbnb and much more. and also, around the world, there are 4 million hosts are started their business in the vacation rental business.
"Airbnb is a much more effective protest than shutting down the Brooklyn Bridge "
-Jason Calacanis
Normally, a user needs new websites like Airbnb which helps in many ways. This vacation business is demand at all seasonal like a vacation, trips, trekking, fun and so on. This business having a profitable present and a fabulous future.
How to create a successful vacation rental website like Airbnb?
Let's spare the discuss straight into it...
1. By using content, you can get the first guest
2.Research the market trends
3. Before starting a business, you wanna decide whether to build a vacation rental booking script from scratch or wanna use a readymade script for your business
If you plan to start a business with a rental website from scratch means, you need technical support, manpower, office space, and employees. If you are having such things then sure you can move with scratch.
On the flip side, if you are looking for a cheaper, instant solution, quality and quantity then sure readymade script might be your best choice.
Ways to increase your traffic on vacation rental websites :
Here are some effective ways to increase your vacation website traffic in the market, let's see
Provide multiple languages facilities

Use high quality and professional photos

Provide offers like pre-vacation experience

Share social proof with visitors
Why Airbnb clone script is the best choice for your vacation business?
Airbnb clone script is the only primary tool to make a profit for your vacation rental business. So, choosing the right Airbnb clone script make your successful business model among competitors.
Here are some top points on why Airbnb clone script is important for your business:
Revenue business:
For example, consider a huge crowd is visited your city for a match or festival. So, that the hostel's rooms are filled with the bookings and it made a demand for rooms to stay for people who are visited your city or country. At that time, if you have online facilities with Airbnb clone scripts, you can rent out your free space for days or weeks.
This demand makes more and more profit for your business. By having this type of business model with you, soon you can become a successful entrepreneur in a vacation rental business
Customize-able:
Absolutely, it's 100% customize-able. because you can make call or message for quires and need to know any kind of custom development of your website and also you can ask for update features, models, design, development or alternation in your responsive websites.
SEO friendly :
In this option, you can rank your business in SEO using with Airbnb clone script. By using the best Airbnb clone script, you can save thousandths of a dollar in your business.
Final words:
The main advantage of Airbnb clone script is that they not only help you to set up for the Airbnb website but also they help you to upgrade the website in every stage. At each upgrade, you can perform some new features of your vacation websites.
Therefore having the Airbnb clone script will develop your vacation rental website and get maximum profit from it.
" A secret of getting ahead is getting started ."
- Mark twain
Rentisto - customization Software/Script, website development and mobile app development company :
Rentisto providing readymade script and apps and, the Airbnb script is specially designed with custom responsive on both desktop and mobile sites. Therefore, We have customized Airbnb clone script/software for your successful business but also you can give suggestions to alter and add features according to your needs and requirements.
Get a Free Airbnb Clone Script Demo Here…!!!
Live Demo
Copyright © 2021 Rentisto | All Rights Reserved