How to Brand your rental business in social media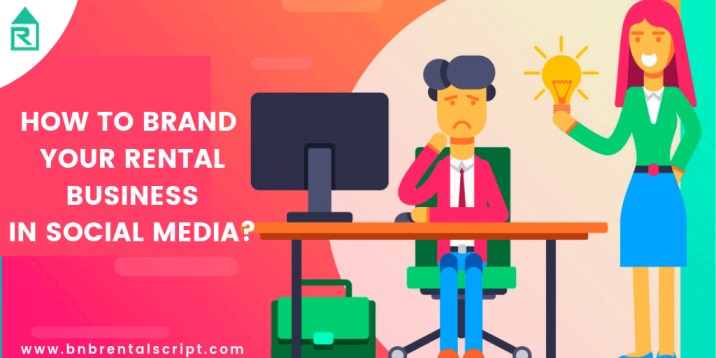 First of all, A warm welcome to who are planning to start a rental business in the market.
"Your brand is what other people say about you when you're not in the room " - Jeff Bezos
Generation and time may change in this world, but the rental business has a separate scope and demand in the market which could not fade at any time.
Undoubtedly, you can start your own rental business with zero investment.
Normally, better business ideas bring you a better business to grow, but you may think where and how to hunt business in the best way?
In an imagination way, where the seeds are compared with a business idea. When good seeds are sowed on the land, that seeds are sprout out from land and shine like a sun. This is all about seeds in the name of" business ideas". therefore while starting a business, gather some information with experts.
For consultant : +91 6384088485
where, when and how to start a business in the best way? Fine, this post would help you and let me tell you about recent platforms where the business profit is hitting a peak.
Let's go ..!!
Social media branding:
Similarly, branding is the only tool where the audience can aware of your product and its value in the market. Among thousands of advertisement, our mind sticks or attracted by one advertisement it depends on our needs and wants of product.
For example,
While talking about an advertisement, most of us mind stick to Nippon and Airtel advertisement because of its uniqueness among competitors. This type of advertisement would create audience awareness of your product.
Here some of the list to promote your brand in various market platform
1.Explore Ridiculously Compelling Content:
Normally, all we know that striking content makes more visitors to be attracted and gets shared. So while creating content for your product make sure your content has to be in a good manner.
Create compelling content :
Normally, we know "content is king" where it speaks about everything and it is the soul for online marketing because in recent time, internet and customers are expecting new and unique content every day and also it will make long term profit for your business.
on the other hand, saying the same information becomes bored for the audience. The content need not be long and elaborate but you have to say about your brand in the short term.
Which leads to customer engagement with your content and also describe your content with more real-time examples that they can understand easily. Content has to be engaging with a customer which make them to comment, like and share.
Focus on the audience and goal of your business :
Before start writing content make your agenda in an easier way and plan to target audience, topic and so on. Make content with recent technologies where customers are interested in.
"Focusing on the customer makes a company more resilient " - Jeff Bezos
Target the customer with age, sex, community, business background and so on. This would help to choose the right audience among the market.
Similarly, there would be one group of people you are in the confusion to start a business. by using the chance to communicate with those customers and make them choose your business model
Know about content strategy:
There are many ways to say about your brand. there are two ways to contribute your blog. You can connect with the audience through some image, videos, or through a blog of content with examples.
And also, share these content in social media platform for better customer engagement. The more customer engagement that results in the reach of your brand in the market.
2.Create an appealing and visually connected tag-line and logo :
In this world, every logo and the tag line is meant for something but we are failed to know such facts. Every single line curve, of a logo, represent some meaning behind it.
Are you eager to know such facts? There I have shared some of the logos with a meaning behind it
Hyundai :
Many people think that the logo simply represents the Hyundai first letter of "H" but it has inner meaning behind it. Actually, it represents two people (a client and host of the company ) shaking hands each other.
2.Apple :
Rob yanov, who created the famous apple company logo, we know that the logo is meant like a bitten apple but the actual meaning is the bite of apple represent the "byte" in computer term which contains the collection of bytes in their company
3.Amazon:
At a glance, amazon looks nothing special in it . and also we know that amazon logo simply indicating the smile (yellow arrow ) as they want to satisfy the customer with a smile but the company represents "A-Z" is branding their company with a-z products are available in their store.
4.Baskin-robbins :
Normally, we know the Baskin robbins logo is just indicating the BR. But it indicates the number of 31. Which is the number of ice cream flavors that basin robbins used to sell
5.Pepsi:
It is unbelievable, that Pepsi has spent over a million dollars to create this logo.The designer has explained, that the red and blue always represent the flag of American.
Thus, the logo impacts your branding in the market. The image of your logo represents your company vision, mission, and values that human can impact in a fraction of seconds.
3.Constant posting on social media platforms :
As we know that how social media platform is wide and the number of online users are increasing day by day.
Therefore, social media is the best platform to increase your brand by delivering the post.
Posting image, video, the content of your brand that would increase in user and new user among the market.
4.User engagement features :
For a successful business, first, you would need a user engagement for your product. Without engagement, your brand would not run in a successful manner.
User needs to know about your product so that you have posted your brand on social media every day. As a result, the user would visit your brand in a short period.
Here some of the strategies to increase customer engagement:
Consume strong first impression among customer
Try to expose your product depth
Personalize communication with your user
Seek customer feedback
Share customer stories, reviews, ratings on social media
Make time to post your brand on social media. analysis target audience time on social media which makes more user at a time and also increase your brand growth in social media
5.Finding your brand voice :
You may think why a brand voice is important for business? your voice in social media that reflect your company value and mission
When posting is increased then promotion level also increased
Use a unique logo and tag line for your promotion
Create a consistency message
Represent sample of your content
Implement your tone of voice in brand
What's your next move?
This blog post gives you some idea about social media on branding. I hope it might be useful for your business growth.
"The key of us, number one, has always been hiring very smart people "- Bill Gates
For any kind of rental software solution, Ping us by clicking here
WhatsApp: +91 6384088485
Live Skype:e8afcd278b5e1511
Email: [email protected]
Live Demo
Copyright © 2021 Rentisto | All Rights Reserved