Assurance your Guest with your Enhanced Security and Grab your Vacation Rental Business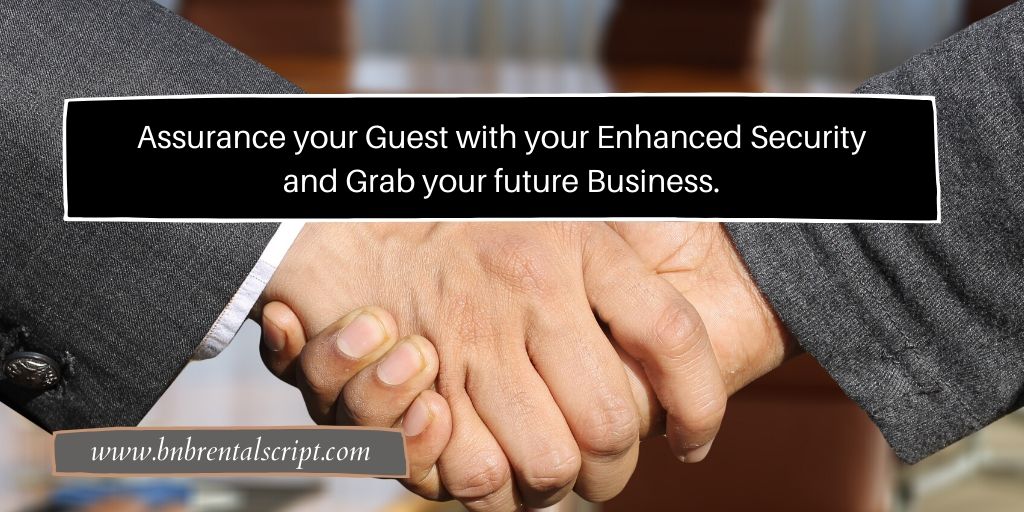 The COVID-19 Pandemic has a surged tremendous effect on World Economy. People around the world are Scared to the spread of coronavirus, staying safely at their residents. Even though it has started flattening in some countries, peoples are aware that walking out their homes are prone to spread of coronavirus.
On coming to the point of Hosts/ Restaurants Post to the coronavirus situation, the business straights and precautions measures to be followed after the COVID Situation. The marketing business on the crucial situation is hard but far to overcome the current critical scenario is to concentrate on marketing trends and precaution measures to be followed for your business enhancement after the post coronavirus situation.
Let us discuss things to be done which will benefit your business Enhancement in the future
Perceptively Inspect the Assets for Marketing
The Marketing trends to be taken to improve your website performance and auditing your website ups and Downs, which would be a base to overcome your downs, as you have ample time with which you can refresh it back in a well-enhanced manner.
Take an audit of your website assets like blogs, photos, videos, and infographics, etc. Get an idea of your backlinks where you will be able to use it to improve your site rankings on google search.
Focusing On SocialMedia to improve your Future posts
You can record precautional videos on rental properties it may be useful to create precaution and awareness. Awareness video on the website may help the clients to know about the precautionary measures carried out on the properties it might create trust in the hotels, post coronavirus situations. It may increase users bidding on your website.

Try to collect the data from Employees and Users
This may provide you valid information that is gathered directly from the user and it would help your employees to handle the situation. you can have a friendly conversation with your clients and their expectations from your side after this corona crisis. You can add those with on your blogs and promotional posts to gain the user's interests towards your website.
Webinars and FAQ
Webinars and FAQ are very efficient marketing routines as 91 percent of experts consent to the fact that webinars are their popular way to learn new things. Create a Webinars and it would be an interactive session on the online where users able to get to the exact information about the hotel, facilities, advantages, new products, and services. These webinars were able to answer the FAQs. You can also include this on your website.
Inspecting the Reviews and Ratings
To sustain your users you have to very caution on replying to their negative reviews. you should assign dedicated staff to manage those reviews about your services. Your staff must be capable of replying to your users in a friendly manner as it harms your site and able to address user issues.
Enhance your Digital Marketing Strategies
Digital Marketing is more efficient than traditional marketing techniques as it plays a vital role in this digital era. Marketing through Emails and SocialMedia channels to get in touch with your users, due to an increase in usage of smartphones among the peoples.
Update your Operational timings
Always ensure that users able to get the proper timings on your social media channels it would be informative to the users. Provide Contact information on your posts.

Revamp your website and Eradicate the issues
Get ready to start your business in the full-fledged form, after the coronavirus situation with enhanced website and facilities.
You can strongly inspect your analytics data and Gather all your mishaps and try to proact towards it, act to the needful that would increase your user's bidding on your website.
To Enhance your Vacation Rental business with Expert Advice,
Get free consultation for Vacation Rental Script!!!
Live Demo
Copyright © 2021 Rentisto | All Rights Reserved