Launch Your Own Online Rental Marketplace Like Airbnb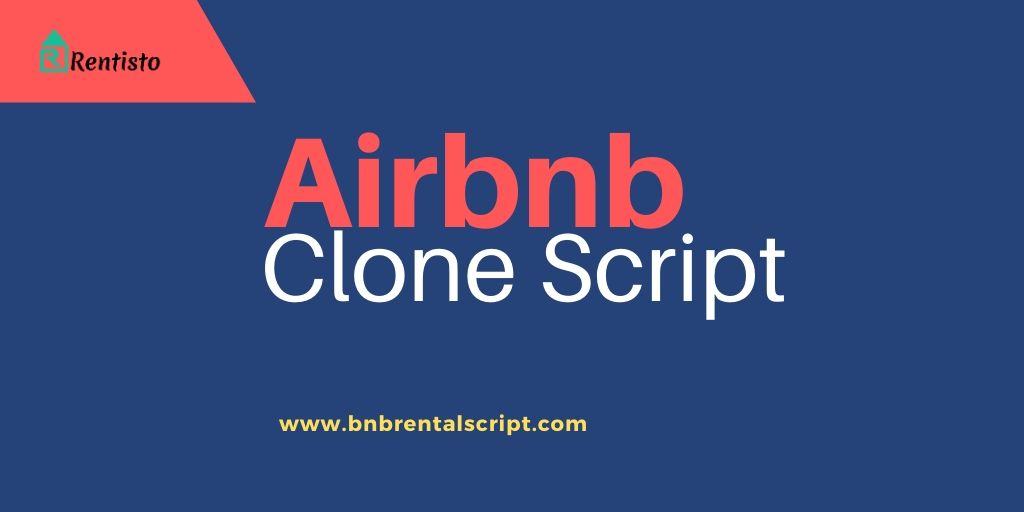 Rentisto is leading Online Rental Script Development Company, having certified developers who have in-depth knowledge and experience in building an online rental Script.
In our digital world, we have a sophistication of ordering food, booking rooms, cars, boats using web applications with our mobiles/laptops in advance as per our convenience. Here we are going to discuss one such Online Rentals website, Airbnb.
What is Airbnb?
Airbnb is Vacation Rental website, it is an online marketplace for arranging accommodation, fundamentally homestays, or tourism events. Airbnb does not own any of the real estate listings, nor does it host events; it acts as a bridge between users and hosts, earning commissions from each booking.
Airbnb Overview
Airbnb is based in San Francisco, California, United States.
In October 2007, roomies and friends, Brian Chesky and Joe Gebbia came up with the idea of putting an air mattress in their living room and turning it into a bed and breakfast. Named as (AirBedandBreakfast.com) and collectively a website that offered short-term living areas, breakfast, and a business networking event for those who were unable to book a hotel in the drenched market.
Why Start the Airbnb Clone Website?
Airbnb has been started as small renting ideas in san Francisco and now it has been widely spread all over the world in Vacation rentals.
Airbnb has high Roi as given below
Revenue: $2.6 billion (2017)
Operating income: $450 million (2017)
Net income: $93 million (2017)
Number of employees: 12,736 (2019)
(source: Wikipedia)
The adoption of using an Online rental website has been improved to a larger extent as the usage of smartphones has drifted online business in well effective ways. so, starting the Online Rental website is a trending business idea for the entrepreneur who has a target of achieving high Roi in a short period.
Source:Airbnb
What are the benefits of Airbnb Clone Script provided by Rentisto?
We offer Airbnb clone for various business ideas like Cars, Rooms, Boats, Pet Sitter, Language, On-demand services, Tools & Equipment, Space, Furniture, and Music studio, etc.
Our Online rental script has distinct features for the website with
Robust Webdesign
For a successful Online Business Webdesign is an important thing indicating the facilities of your service. Once a user gets a positive impression on your site they will be satisfied with your application.
Customizable Script
Online Rental website can be customized as per user ideas and requirements and appealing themes.
User-friendly
As users enter the website they should feel the ease of access and easy navigations to their requirements, advanced search option.
User App
Once the user register and verified on the website, easy login options, can search, find and book the property.
Host App
The host can get registered and verified on the website after that host can list their number of properties without limitations.
Geolocation Sharing
The user and host can indicate their geolocation on the website, it will be helpful for users to booking and reaching on the property.
Multiple Payment Gateways
The multiple payment options available for the user so that the user can make use of it as per convenience.
Currency Converter
The availability of a currency converter in which it will helpful for the users to pay with their native currency without difficulties.
Feedback System
The user, as well as hosts, can provide reviews and ratings for service provided and user approach towards rental properties.it will be useful to analyze the service quality and improve it.
Booking Schemes
In the Online rental website, the user can book items for an hour, a few days and a month just selecting the range.
Responsive Design
The online rentals are available both in web and Android/ios application, with hassle-free transactions. As number user bidding through the android/ios device is in more in quantity, your website must be able to handle multiple requests from the users simultaneously.
Chat Options
The user and hosts can chat directly with the help of chat options available on the website.it will be useful for them to get clarified their services and locations.
We have provided the Best Online rental website for our Client and they are running it successfully with our script. if you have an idea of launching an online rental website get expert advice at Rentisto.

Get the free Demo of our Airbnb Clone Script!!!
Live Demo
Copyright © 2021 Rentisto | All Rights Reserved