KickStart your Space Rental Business with Airbnb Clone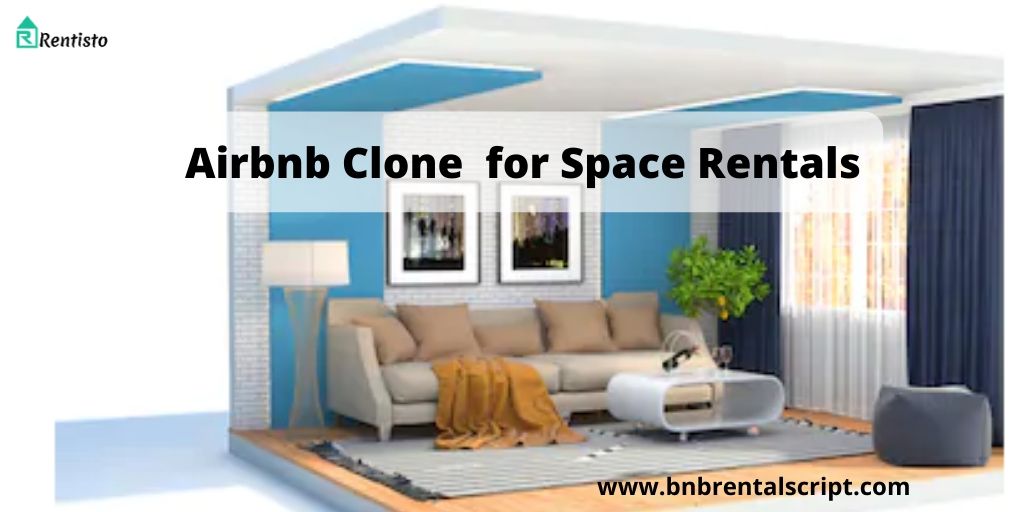 We are in the Digitalized world where each and everything is available in our doorsteps with the help of the Revolutionising technologies around us. There are Ample of Business ideas that get kickstarted with trending technological advancements. Many firms have hurled their ideas on this digital landing also been successful all around. There are various Business ideas, Rental business is a remarkable and evergreen business. Airbnb is an Online Rental Business flourished globally.
Young and Enthusiastic entrepreneurs are ignited with the idea of the Airbnb Business model, to start a space rentals business. Airbnb clone for space rentals, Commercial purposes like Weddings, Conferences, Events, Stalls at a Vacation spot, Office Usage, and Film Makings.
What is the Airbnb clone for Space Rentals?
Airbnb clone for Space, Were users able to search, find, and Book the required space for rental. Offering space rentals for Commercial Purposes like Weddings, Conferences, Events, Stalls at a Vacation spot, office usage, and Film Makings.
How does Our Space Rental Scripts Works?
In Our space rental script, the user needs to registred with space rental website, space provider also needs to be registered with the website. After registration, space providers can get listed on the websites. Users can view the listed space and request the space available on the website as required by their convenient dates.
After getting the notification from the makent, the space provider needs to approve the user request. once it gets approved it will be notified to the user with a confirmation message. User has to pay after confirmation, payment methods are available on the website. Then Check-in and Check-out dates are confirmed for that user will be updated on the website.
After the completion of rentals, both users, as well as the Space provider, can give Reviews and Ratings on the website. Once rentals completed the payable amount to the space provider will be afforded by the Makent.
How to make your space rental business a Successful Business?
To be a Successful Business in Recent times, firstly you have to concentrate on building a robust website with the capability to handle ample users and host requests spontaneously.
The website must be User-Friendly, Customizable, Efficient, Currency Converter, Review & ratings, Responsive Design, Hassle-free Transactions, and SEO friendly.
Eminent Features of Our Space Rental Script
Our space Rental script has User App, Host App, and Admin Dashboard.
User App
User App in which users able to log in, book the space and pay for the booking through various payment methods.
User App has Features like
Search Options: filter options while searching for locations.
Currency Converter: to help them while converting the native currency to foreign currency.
Chat Option: Users able to chat with the host via messages.
Wishlists: Users able to mark their favorites for their future usages.
Social Media: Users able to share rental space via social Media supported at the website.
Feedback: Users can give Reviews and Ratings.
Host App
Host App in which Space providers can go through the listings and booking options of their space listed on the website.
Host app has Features like
Special Offer: offers to multiple guests using coupon code modules.
Switching: users can switch to host, and the Host can also change to guest portals anytime.
List Your space: Allow hosts to list Any number of spaces with no costs and able to organize host listings.
Feedback: Able to provide Ratings & Reviews.
Transaction History: a detailed summary of all the transactions done in the past and can download complete transaction details.
Admin Dashboard
The Admin who has complete control over the website functions,
able to customize the website.
Admin Manages the functionality like
Assigning Special Offers
Organizing Hosts lists.
Website Backup
Export data in Excels.
Social Media Integration.
Our space rental software furnishes the business with exceptional features and functionalities that strengthens the process of booking and listing space for rentals.
Why bid with our Space Rental Script?
Rentisto has an Adroit Team of Certified Developers, was able to build a Robust Website for Online Space Rental script.
We provide a website with responsive design, Seo friendly, and a 24/7 Support system for our clients.
We Also offer Online Rental Management software for Hotels, Car, Boats, Food, Petsitter, and On-Demand Services, and Vacation Rentals, etc.
Get the Free Demo of Our Space Rentals Script!!!
Live Demo
Copyright © 2021 Rentisto | All Rights Reserved