Easy Ways to Build a Rental website like Airbnb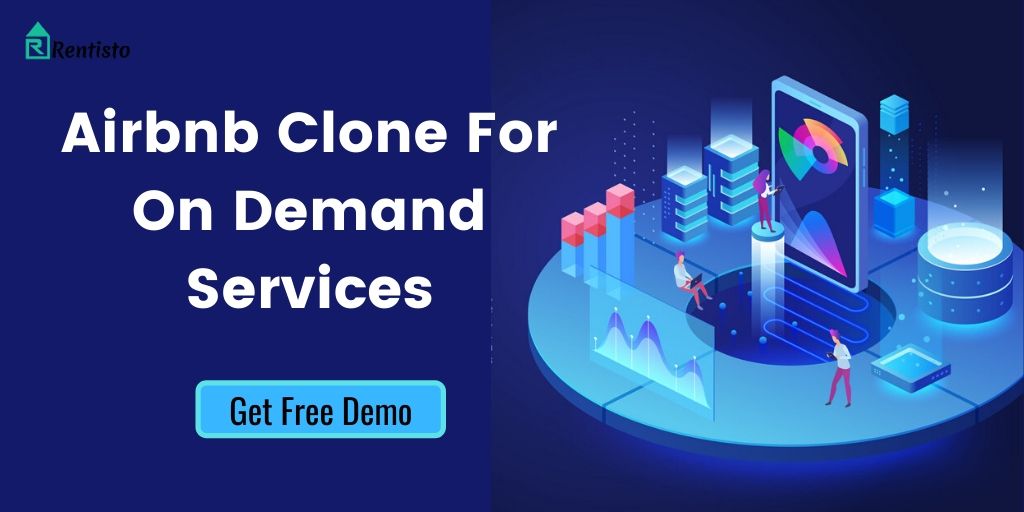 Our amazing Airbnb clone provides exciting on-demand rental services such as cars, furniture, boats, accessories, tools & equipment, food & beverages, and cameras, etc to your users. This attracts huge customers to your websites and you can earn a huge profit with this On-Demand Services.
On-Demand services rentals are fast-growing and obtaining an enormous number of users. Imagine when your car is in trouble getting started and you need to be at important meetings at the office, you just go for a rental car which is nearby using an app. This type of application makes our life very easy with its incomparable features. We are breathing in an epoch of Demand.
In Recent times, you need to reach your business to the users as there are multiple emulators for you. Let us go for an idea to make us available to users in an easy go like, single touch in their mobiles with our Mobile Applications. What if people were able to book cars, furniture, boats, accessories, tools & equipment, food & beverages, and cameras, etc., by using an app? Yes, it is pleasant!! Why don't you go for starting an Online Rental platform for On-demand Services? On-demand services in an Application is a promisingly good idea to start a business in this digital era.
What is Airbnb Clone for On-Demand services?
You may well Aware of the Successful Rental Business Model of Airbnb.
Airbnb Clone for On-Demand Services, where users able to book cars, furniture, boats, Foods&Beverages, Tools&Equipments, and Cameras, etc., on your Rental Website. Easy Go for Booking Rentals of various services on a Single Application.
We are providing Airbnb clone for On-Demand Services, Were users able to bid with your website with the help of a Hassle-free user interface.
How Does Airbnb clone for On-Demand Services works?
Users need to register for the first time on your website, and then login. If a user needs any sort of on-demand services like Car, Boat, Furniture, Tools & Equipment, Foods and Beverages, and Camera, etc., browse for the required service. Finding the required Service, check for the availability status of it, then book for it. Right after finishing all these steps an evaluated quote is displayed with the nearby available hosts.
Before selecting, the user can have look at the hosts' profile, reviews, etc. And the selected host is informed with an SMS and email with all the user details.
The user is authorized to contact the host for the tracking purpose or to obtain the details of the user after the host accepts.
Then the host initiates an invoice and then both of them receive a copy through the mail. Then finally the payment can be done through multiple gateways. Both users and hosts are permitted to ratings and feedback to each other.
Available On-Demand services at Airbnb clone script
In today's lifestyle, we all need more on-demand services, at a single Application. Services Offered at Airbnb Clone Script may vary depends upon the Our Client Requirement for their Website.
We Offer Airbnb Clone Script for On-demand services like
Car Rentals
Boat Rentals
Food & Beverages
Furniture Rentals
Tools & Equipment Rentals
Cameras
Party supplies
Electronics & Gadgets Rentals
Accessories Rentals
Movies & Events Booking
These are some of the on-demand services. On-demand applications for these services connect the rift between the users and the hosts. By the applications for these services, each individual gets the best sense. The On-demand services reached for every one of the public as these are the obvious and highly needed services.
Revenue Generation
The Base of this On-Demand Rental Business is High ROI,
as Services evolved in this model is huge in number and the rates are variant according to the markets.
It is Going Act like Single Market place for Basic Needs of the humans in the Digital lifestyle.
Source of revenue is from listings the hosts, and the primary source is from commission from every booking held on your website. This business model has a bright future as it is lying around the necessities of the humans in the Digital Era.
Why Bid with our Airbnb Clone for On-Demand Services?
Creating a Robust website for On-Demand services is the preeminent venture that you are going to invest in for your business.
The Preeminent feature of your business is the website design and layouts for online Rentals. your website must be designed in such a manner it can,
1. Produces more revenue
2. Influence your targeted customers
3. High Security
4. Control over your business
5. Built an excellent user experience

It is more beneficial you create a strong application/web which will act as a determination for your Brand. As we have an Adroit team of developers to get involved in Developing your Airbnb clone software. We offer 24/7 support to our clients.

Get the free demo of our On-Demand Services script!!!
Live Demo
Copyright © 2021 Rentisto | All Rights Reserved