Innovative way to launch a rental website like Airbnb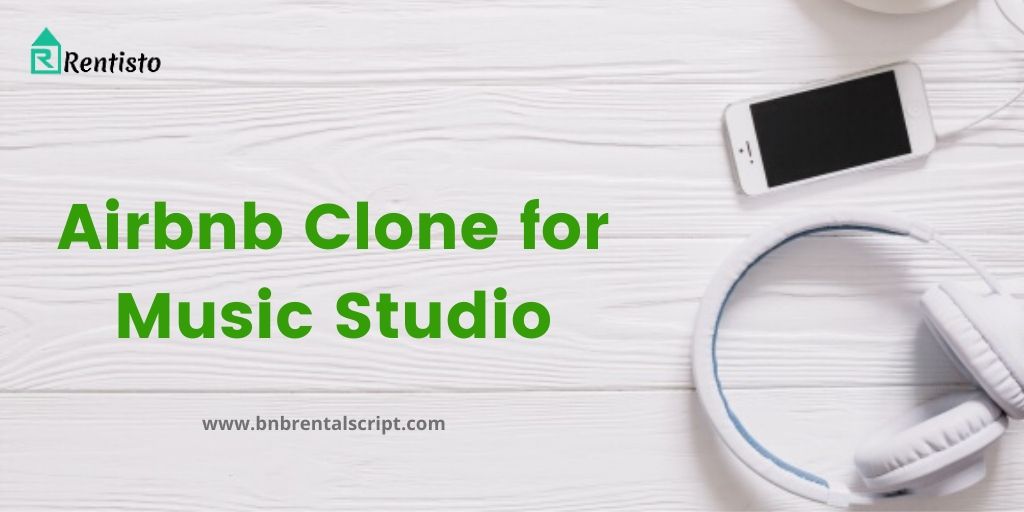 In our digital world, everything around us available through online markets in our life with ease of availability.
You may know that we have online markets for various demands like a car, boat, tools & equipment, etc.
Airbnb is an Online Vacation rentals script where users can use this portal for booking the rooms available near their locations for the temporary stays.
Enthusiastic entrepreneurs are interested in starting an online Rental business for different types of services to get high ROI with this Airbnb business model.

What is Airbnb clone for music studio?

Airbnb clone for a music studio allows the artist to find the perfect music studio available near their location. where the artist can create albums of his own with help of the Music studio available for rentals.

Why start Airbnb clone for Music studio?
In recent times people are interested in music, for their passion they can't buy all the music equipment. here we can use this as a business idea and can provide online rentals for music studios.
Launching a website for music studio rentals, users can get it easily with the help of your website, in which music studio owners can list their equipment. your website is going to act as a bridge between the user and the studio owner.

Eminent Features of our Airbnb clone Script

Our exclusive Airbnb clone script for music studio helps entrepreneurs to stand-out in the niche market by providing unique features. To become successful in the online rental business, website design is most significant for the business as it will create a good impression of your website to the users.

Robust web design
The website build by us is user-friendly and customizable to the admin. Admin able to customize the website features according to their requirement and taste.
User-Friendly
Users were able to get a bid on your rental website with the help of a friendly design and approach. once the user reaches your website easily able to go through their requirements.
Advanced Search Option
With the advanced filter options, the user can easily search for their aspired equipment at the desired location with an accurate search result.
Chat
The host and user can communicate with one another via messaging software. Through this, the user can get instant messages like the exact location of the studio.
Multi-language support
Our script translates the site to a different language for users and this significant feature engages users' to your site like foreigners come for music concerts.
Geolocation Module
GEO location module helps customers to track the exact location of the rental studio quickly. Our script uses an efficient navigation design that identifies the correct location.
Social Media Sharing
Social media sharing is an indispensable portion in which easy to create brand awareness and to attract visitors. Our specialists have intense over Brand recognization search, ranking lead, the website traffic and target audience to improve your website performance.
Multi-Currency
You can enable your customers to make Online payments in USD, THB... Even they can make it with their native currency. This helps users to pay easily with their familiar payment options.


Monetization Process

Transaction Charges
As you are the owner of the website you can charge the transaction fee to the booking held on your website and Music studio owners pay listing fees to the website owner.
Featured Banner Ads
Banner control is integrated with our clone scripts. It provides, banner, ease of control over dynamic content, raised ROI with easy banner management.
Packages
Package Coupons are the best option for your potential clients to offer deals efficiently with our features such as Branded coupons, Barcode integration, distribution methods.

Why bid with Our Airbnb clone Script?
Our Airbnb clone script has 3 significant modules that are Host app, User App, and Admin dashboard.
User App
In which registered users can log in, search for the desired equipment available at the host in specified locations. with the help of this, they chat with the host directly, book the music equipment, after confirmation pay through available payment options. Users can provide reviews and ratings on the website.
Host App
The host can log in after registration and can list their studio with equipment. here the host can list n number equipment and able to provide the live status of the equipment. confirm the booking and notify the users. host able to provide reviews and ratings on the website.
Admin Dashboard
Admin as the owner of the website can control over the lists of the hosts, Accounts, Booking Status, Finance, Commissions, Payment Gateway, Manage Language, Contact Us, Review, Backup, etc. Admin has overall control of the website.
Rentisto- Best Airbnb Clone Script Provider, has certified developers and has 5+ years of experience in developing and deploying a Successful Online Rental Website.
Get Free Demo of Our Airbnb Clone Script for Music Studio!!!
Live Demo
Copyright © 2021 Rentisto | All Rights Reserved